---
About Window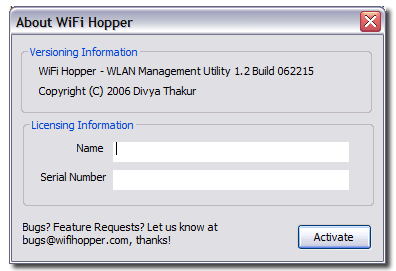 The name used for registering WiFi Hopper.
The serial number provided during the registration of WiFi Hopper.
Used to register the copy of WiFi Hopper. For the trial version, WiFi Hopper will communicate with the WiFi Hopper servers to determine if the provided Name and Serial Number are correct. Once the copy is successfully registered, the About Window changes as shown below: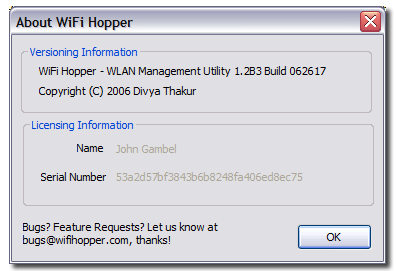 The Name and Serial Number are no longer editable and the Activate button changes to OK.
---