---
Network Profiles Window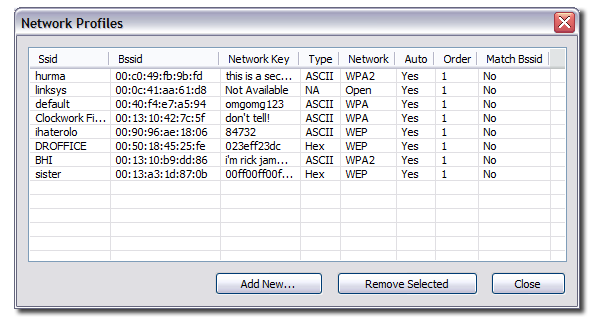 Profile List
Lists all the network profiles which WiFi Hopper maintains. The columns, like the columns of the Network List, are adjustable by right clicking on the headers. The order and size of each column is maintained across different application instances. Double clicking an existing item opens up the Network Editor so that the item can be edited.
Used to manually add a network profile to WiFi Hopper's list of network profiles using the Network Editor.
Remove Selected Button
Permanently removes selected network profiles from the collection.
Close Button
Closes the Network Profiles Window to return to the Main Window.
---